We believe in every child's right to an education, especially the most vulnerable and hardest-to-reach children.
We believe communities thrive when they are engaged in protecting their environment through our conservation programs.
We believe entrepreneurship stimulates rural communities by encouraging self-reliance and responsible business practices.
We believe our cultural exchange programs bridge the gap between countries to enrich the classroom experience for future global stewards.
We believe effective solutions come from listening to, collaborating with and learning from the recipients of our funding.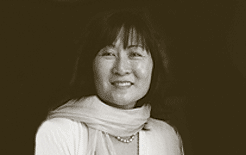 Susan Cummings-Findel, founder
Susan was born in a remote village in South Korea, a country which, in the 1960s, was still decimated by occupation and war. At three, Susan was placed in a Christian orphanage in Seoul. The orphanage was her home for nine years until the American family from Michigan, who had been her sponsors, adopted her. They provided her with loving care, a stable home and all the benefits of an education in the United States. She went on to have a successful career in architecture and design. Susan is an artist and has a passion for conservation. But she has never forgotten her origins, and her life experience has been the inspiration for her philanthropic work.
Q: Why did you create the Sunshine Comes First foundation?
A: I would never be in the position I am now, if I had not received an education as a child. I was fortunate. I prefer to be involved in a project from the ground up rather than just talk about it, which is why I created Sunshine Comes First. Authenticity is especially important: to reach people most effectively, to truly help them help themselves, you must show compassion, respect and humility. When I meet our children I can say to them: "I am you. I was you."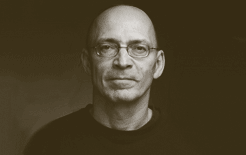 Stefan Findel, founder
Stefan's background is diverse. He has a law degree and worked for many years on the board of directors of the family business. He has also worked as a commercial photographer and has managed a working forest incorporating research projects with the University of Göttingen.
Q: What is the motivation behind your work with SCF and its partners?
A: I was born in Germany shortly after World War II had ended. My parents took good care of me, fed and dressed me well, sent me to school and to the doctor if necessary. As I grew up, as a young boy, I became aware of public 'law and order', there were laws, there was police, there were courts, there was justice. It was safe to be out in the streets. Life was normal. Today I know, that such normality is only a dream for many people. This is why I have decided to focus on and help those, especially children, who are farthest from 'normal'.
Founded in Germany in 2002, The Child and Tree Fund is an NGO focusing on education, gender equity, connecting classrooms, peace education, child poverty, disaster and post-conflict. All our personal charitable work is done through the Child & Tree Fund including support of the organizations below.